Had this notification pop up this evening. I haven't come across anything to suggest this was coming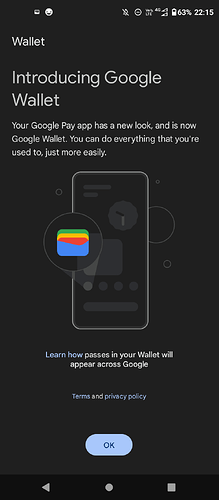 Not a lot seems different as far as I can see, except for a few minor layout changes.
Wish they'd stop changing the name of it though. I'm sure it used to be Google Wallet before?