I recently updated Google Pay, and realised something had gone wrong when I instantly got a message from Santander saying that Google Pay had been removed as a payment option. I opened Google Pay up and the App had deleted every single card.
So I unearthed my cards, and started to add them one by one. It flat out rejected the Santander card, but I continued to (and was successful) in loading about 5 cards. But then I tried to load one (Tymit) and I received an error message (or-tapsh-08) that appeared every time I tried to add another card.
A brief Google (!) revealed that this was an error that Google needed to clear at their end, and no amount of deleting/reinstalling from me would help
So, why didn't you contact Google Pay, riceuten?
Because you can't. Every time you go through their interminable "support" system, which attempts to get you to read a wide variety of completely unconnected articles, you come to a screen that asks you to input your query, then submit it - it gives you 2 options (chat or email), and for both of them states "Something went wrong, please try again". It's been like that for a week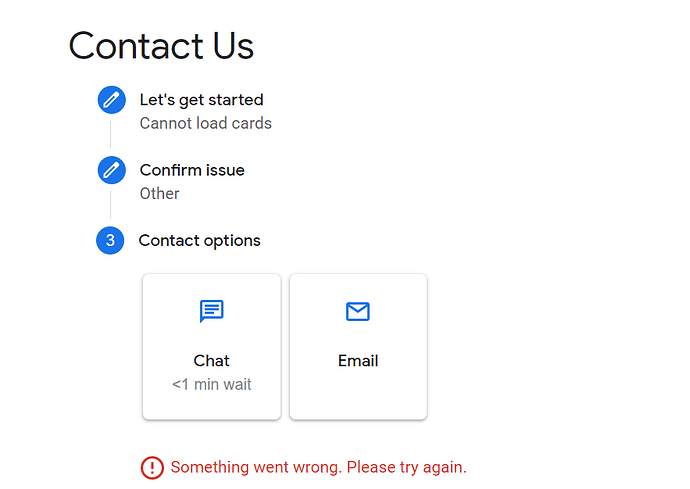 a) has anyone else had this error?
b) anyone any ideas how else to contact Google Pay?