The other day I compared Wordle results with a colleague.
It transpires we both completed it in five lines and - wait for it - had the same five lines.
We're not biologically superior to the rest of humanity and neither are we in any other way specially connected.
Here's the comparison, courtesy of WhatsApp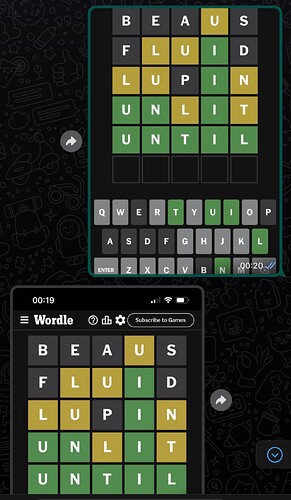 Question: What's the probability?