And there was me thinking a Maestro was just a crap car

You're not wrong

And yet they were used by West Midlands Police in the late eighties/early nineties as patrol cars

True…… but I think I saw Metros being used too.

Let us not forgot the wonderful (

) Austin Princess. Probably the worst car I've ever driven. The police used that, too…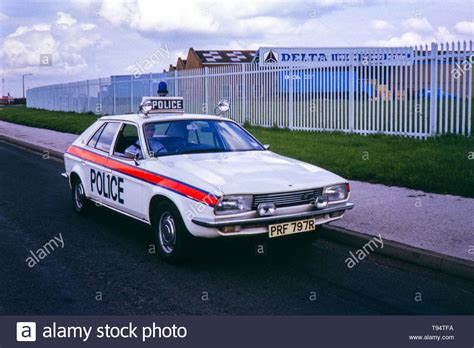 I had a green one - with velour seats

I remember it being so underpowered. My girlfriend borrowed her dad's and we got stuck trying to get up a 1 in 4 hill.
Proper jam sandwich that!
@Graham Do we need a separate thread for old (police) cars?


It could be a Triumph

Wondering that myself. May file them under nostalgia?
Well, 1990, our local fast response cars were Austin Montego,
1996,we had plain green Ford Ka as enquiry vehicles,
About five years ago, Nissan Leaf was the choice for diary appointment enquiries. Needed to be charged every night for following day. About 100 miles range per charge
They had one redeeming feature.
The seats in the higher end models were super comfy, and the bolt holes for the runners lined up perfectly with the older Fiat/Peugeot/Talbot vans.
(We had a pair of Vanden Plas seats salvaged from the scrapyard fitted to our campervan
)
My first car was a Toledo - oh yes !!
As far as dream cars go, I do now have my dream car

From a very early age, I had always wanted a BMW M5. 10 years ago, I was in a position to actually be able to buy one.
It's a 1999 V8 and is lovingly referred to as "my money pit"


It only comes out when the weather is good, it costs an absolute fortune to keep on the road, but I wouldn't part with it for anything. Unless I was ever in a position to be able to swap it for a V10 version.
Do I love it? Yes. Do I ever regret buying it? Sometimes yes.
But half an hour on a quiet B road and all those regrets fade away in an instant.
I felt the same about my Range Rover. Absolutely fabulous car until the air suspension started to play up - and the gearbox. Just couldn't afford to keep it going.
Some police cars mentioned on here suggest my old force must have been strapped for cash. We had Moggy 1000's and a rough old transit.
R-
You'd have been in short trousers when they were on the road

Too kind…. but no. I didn't wear shorts on duty until I worked in a colonial force. R-
Now - I bet there's some stories there……